Mobile copy differs in many respects from desktop copy, be it app copy, SMS, MMS, push notifications, mobile web content or mobile ad copy.  There are a whole host of elements that must be taken into consideration when composing copy for mobile devices. Thankfully, they can be learned fairly quickly, if you know where to look. Below is a list of sources where copywriters can find information on mobile marketing, which, of course, directly impacts the writer's approach to crafting mobile copy.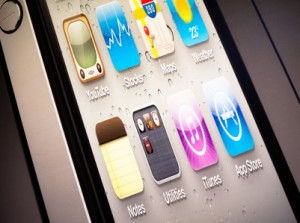 1-Vibes Blog – Vibes is an entity recognized for having innovative ideas. The blog offers insight on the trends, how-tos and matters relevant to the mobile marketing industry.
2-Mobile Marketing Watch – The primary function of Mobile Marketing Watch is to serve the mobile industry, including but not limited to marketers, consumers and businesses. The blog collects updates and delivers practical reports, insight and clarifications to help the industry traverse the mobile channel.
3-Marketing TechBlog – Marketing Technology blog discusses the newest information, best practices, and many other valuable items for search engine and online marketing.
4-Finger Food – 5th Finger– Finger Food creates unique mobile solutions for the health and retail industry, including providing information on building mobile strategies.
5-Mobile Commerce Daily – This is the world's first dedicated mobile commerce daily trade publication. It's written for businesses who use mobile channel for, among other things, sales that originate and are finalized on the mobile device.
6-Footprints – the Walker Sands agency, the owner of the Footprints blog, focuses on providing marketing services and public relations for technology solution providers. They also provide web technology solutions for B2B companies. Their blog more than sufficiently complements this effort.
7-Christopher Koch's blog, Idea Marketing, is his own words – "Idea marketing isn't journalism but it uses journalistic methods to educate and inform customers about what they should be doing today and what they should be planning for the future. In this blog, I share what I learn about the many aspects of idea marketing."
8-The Launch Blog – This is a blog about advertising and marketing-related topics, including mobile marketing.
9-SMS Mobile Marketing Blog – This blog is solely committed to every aspect of SMS mobile marketing and the SMS mobile marketing industry.
10-Mayo Lounge – Mayo Lounge Mobile Marketing is a blog primarily focused on mobile marketing and the usage of mobile phones in strategic communications. This is especially helpful to copywriters, because this blog posts examples of successful or creative mobile marketing campaigns.
11-Google Mobile Ads – This blog is just what it sounds like; it provides information and up-to-the-minute news and commentary, etc. on all things in relation to Google Mobile Ads, marketing and technology.
12-Mobivity – is a mobile marketing and technology blog that covers texting and SMS solutions.
Contrary to what a lot of copywriters think, writing for the mobile market is somewhat different from writing for the desktop market.  The targets' needs are different; they change from the desk to the handheld. Their mindset and attention span are different.  So, if you think you can simply copy and paste a piece you've crafted and think it will work, so long as you've got "banging," compelling text, you'd be wrong!  If you are not up to speed on the things that matter when writing for the mobile world, catch up, or you will be left behind.  This is the direction technology is taking, thus, it's the direction marketing and copy will be taking as well.