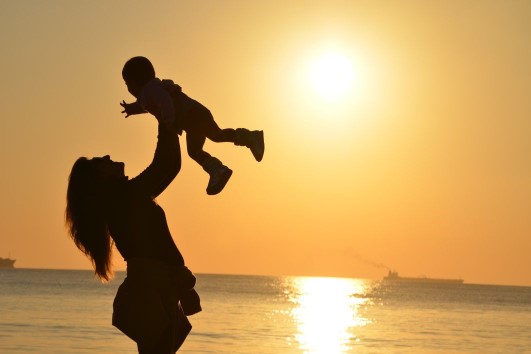 An adored child's plea can flip the rationale of the vigilant parent. Such is the power of great copy.
If you market to parents, you already know they are a unique consumer and that hooking mom and dad is a lot trickier than getting and holding the attention of all other types of customers. Your campaign's message must shout "Mom!" or "Dad!" louder than all other information vying for her or dad's attention. Simultaneously, it must resourcefully scream "Important Message about Your Kids!" Why? Because many of the one million things overwhelming parents' minds are already directly or indirectly child-related.
Looking for that writer who inherently understands the bottom line when marketing to parents?
Need a copywriter who breathes the message that says what you're sharing is of paramount benefit to the welfare, emotional well-being, health, happiness, safety or security of her most invaluable, irreplaceable possession and endearing treasure – their "baby," whether that baby is two years old or seventeen years old?
Then, you're looking in the right place. Tell us your issue on the Contact Form below, and someone will reach out to you ASAP!