Small businesses face a lot of challenges.  If you're reading this post, how to market your small business so prospects remember you is probably one of them.  Luckily, there are many ways to help your business stick in the minds of prospective customers.
Of course, you will benefit greatly by exploring different marketing strategies to find tactics best suited for your business goals.  In addition, it's also important to keep reminding yourself that marketing is not a one-shot deal; it is an ongoing necessity.
Now, once you've figured out who your ideal target market is, the following ways could be of enormous help with generating appropriate leads for your business:
Build an Email List
Email has shown great marketing results. When customers are given the option to sign up on your business lists, they feel involved as part of your company community. Email and newsletters can be used to keep your customers up to date about your brand's business and new items or offers. This gives them an incentive to remain loyal to your business and continue providing support.
Marketing Automation
To strengthen your email marketing efforts, you can integrate a marketing automation program.  Marketing automation, among MANY other things, allows you to track what your visitors interests are  based on how they interact with your campaigns, website, or app.  This allows you to immediately tailor offers, content and follow-up messages you know they're interested in – increasing sales and leads. The wonderful thing for small business owners is that with all the competition out there, high quality marketing automation is now an affordable option for all of us. Some of the best, yet least expensive platforms are listed here:
Infor Customer Experience Suite
Network on Social Media
Social media engagement is a core part of all social media strategies. Just having accounts on major social networks like Twitter, Linkedin and Facebook is not enough however. Your company's proactive, meaningful tweeting, photo sharing and article distribution trends the business name widely, creating more publicity and attracting more potential customers. It's crucial to market on social media outlets that will get you traction with the customers you need to attract.  For example, older customers might be better targeted on sites like Facebook rather than on a newer platforms like Instagram.
As with most things-Internet, the social media world has a number of tools that simplify social engagement for small business owners, who often wear many hats. Some of those tools include:
In their own words: Manage all your social media marketing in one place. From finding prospects to serving customers, Hootsuite helps you do more with your social media marketing.  Hootsuite can make connecting with customers faster, smarter, and safer.  Save time by managing all of your social media efforts from a single dashboard. With Hootsuite's platform, you get the tools to manage all your social profiles and automatically find and schedule effective social content.
In their own words: Buffer makes it super easy to share any page you're reading. Keep your Buffer topped up and we "automagically" share them for you through the day.  The best way to drive traffic, increase fan engagement and save time on social media.
In their own words: Easily create beautiful designs and documents. Use Canva's drag-and-drop feature and professional layouts to design consistently stunning graphics.  Design presentations, social media graphics, and more with thousands of beautiful layouts.
In their own words: Google Analytics  is a completely free enterprise analytics product. That means it doesn't just tell you how many hits you have to your website – it tells you how many actual visitors you have, where they're from, how long they stay on the website, where they come from and much more!
In their own words: DrumUp is a must have app for managing your social media presence on multiple accounts. For small businesses, content curation can be a life saver when it comes to maintaining consistency. Curation allows you to seem knowledgeable by posting others' content with a mix of your own.
In their own words: Commun.it is a Twitter tool that is a favorite among big brands but is extremely valuable for smaller businesses as well. The tool eliminates all the noise from your timeline so you can see the most important updates.
Hold Competitions
Many businesses have embraced this method of event advertising to great success. A competition attracts crowds who are potential customers and can give you a way to market to new people. Use the competition platform to entice your customers, talk about your business and the benefits of associating with your brand. The prizes given to the contestants are to keep your brand top-of-mind and to keep people talking about you. These conversations are further extended to social media sites like Facebook, Twitter and Instagram.
In their own words: Photo contests, Video contests, Hashtag campaigns, Instagram contests, Essay contests – Run your social UGC contests on Facebook, your website, blog, and mobile. Be everywhere. Collect great User-generated content. Build brand and product awareness. Engage your fans!
In their own words: Rafflecopter makes it mega simple to launch and manage a giveaway for any brand, on any website, as much as you want, with no I.T. help required.
In their own words: Sweepstakes, Coupons and Instant Wins – Incentivize and excite your customers. Giveaways are one of the best ways to engage with your audience. If you can dream it, you can almost certainly do it with our suite of features. With over a billion entries under our belt, Woobox has the most complete offering for incentivizing your audience with giveaway type promotions.
In their own words: ShortStack's Custom Design Services team provides cost-effective, expert design. We offer professionally designed contests, forms and landing pages that we'll customize for you, using your brand's logo, images and other details. Businesses whose Campaigns require custom coding or other unique features will want to use our Premium services.
Generate leads and engagement with Facebook and Twitter Contests, Instagram, Pinterest, and more! Select from our different range of contests and sweepstakes that can run on Facebook, Your Site, Blog, Mobile, Instagram, Twitter, and Pinterest.
Offer Coupons and Discounts
Another way to market your small business so prospects remember you is to use sales and coupons. Coupon and discounts appease deal hunters and are a great way to draw in new customers. The great thing about coupons today is that you can save yourself all of the "legwork" by utilizing platforms already designed to address the many issues small businesses can potentially face when dealing with coupons as part of their marketing efforts. The following companies have proven to be a godsend for many small offices:
LocalSaver (100% Free Advertising)
In their own words: LocalSaver.com is a popular local coupon website and mobile app where consumers come to find great offers from businesses in their neighborhood. From restaurants and beauty salons to real estate agents and lawyers, LocalSaver.com is the best source for local coupons and the best way for businesses to reach new customers.
In their own words: Meet your new favorite customers.  Bring high-quality clientele through your doors and keep them coming back. Tap into our active and engaged audience with data-driven advertising solutions tailored to meet your marketing goals.
In their own words: Make Business Boom with Groupon. Join more than a million merchants who have found new customers, brand awareness, and profitable marketing with no upfront cost.
Give Away Useful Promotional Items
This "free advertising" strategy has proven effective for many types of businesses. However, it only works if the products you distribute are meaningful, functional and relevant.  There are a variety of venues for product distribution. You can organize special events or "meet and greets" or participate in trade shows and business expos and conferences.
Again, it's not enough to simply give away tote bags, T-shirts or pens, just because they have your company name on them, which, by today's standards (or even yesterday's), are considered junk.  Puts some creativity into the challenge.  If you're an IT company, you can give out 32 GB USB flash drives. If your business is communications-related, hand out chargers or earbuds with your company name, logo and contact information on them. If you sell sporting goods, you could hand out hot/cold travel tumblers. If you own a collision shop, give out post-accident action pouches into which you'd place things like a disposable camera, flashlight, and as an added treat, you could attach a post-accident checklist imprinted on the back of the 8X11pouch, listing items like:
The idea is that you want the lucky person who gets your gift to keep you top-of-mind, to  remember your brand! Crafting items that they are likely to routinely use and will see regularly (on their desk at the office or on their daily jog or when they open their glove compartment, or prepare dinner, etc.) is ideally what you want to achieve when coming up with ideas of what to hand out.
As to where to get imprinted promotional material, I encourage you to seek the suggestions of your professional network, but, the following companies have also been rated fairly well for producing promotional swag:
Oh, and just in case you don't know where to find upcoming trade shows and conferences, you can always check out Trade Shows in USA.
Improve Your Call Outreach
You can tailor your call outreach better to target people who are in your market. Places like Powerhouse Consulting work with you to do just that. They'll make your strategy better suited to your products or service and show you techniques to keep people talking.
It does take a bit of 'elbow grease" when your primary aim is to market your small business so prospects remember you, but it is well worth it. It also helps to keep abreast of the latest trends in connection with latest marketing methods like the ones outlined above.
---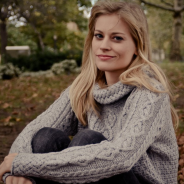 Eileen O'Shanassy is a freelance writer and blogger based out of Flagstaff, Arizona. She writes on a variety of topics and loves to research and write. She enjoys baking, biking, and kayaking. Check out her Twitter @eileenoshanassy.