Who Out There Trusts Stacey Mathis Copywriting Service?
Our writers have tackled marketing projects or challenges for the likes of Mr. T Carting, Huffington Post, Citi SmithBarney, New York Vascular Laser Center, PetYen.com, Imminent Digital, Brown Harris Stevens Real Estate Co., Qnary, the American Marketing Association, Pebblestone Financial, Karen Wise Photography, CliBri, Downtown Women's Club, GameStop, Nix Lending, Chelsea Piers, Macy's Dept. Store, The Hunts Point Children's Alliance, Louise & Lillian Group Family Day Care, Dr. Michael Krumholz (Gastroenterology and Gastrointestinal Endoscopy), Tania Velasquez Massage Therapy, WomenPartner.org, Jay Apparel Group, Latitude Coaching NYC, A&E Technologies, Dynamic Business Growth, JLK Creative, Lafayette Funding, CitiVegan, Rosado Accounting, Broadstar Financial, New York American Marketing Association, Victory and Beyond, Allstate Sprinkler Corp., Maradex Legal Nurse Consulting, Bridgeline Funding, Imagine a New Image, Second50years.com, The Renaissance Charter School, New York Health and Wellness Fairs, SEO Design Solutions, Career-Wise Ways, Bizymoms.com, Sosa maintenance, Versara Lending, FreelanceFactor, and many, many more.
When it comes to being a great copywriter what does it take?
Listening to your clients
Researching the market and vertical to pinpoint a unique vantage point
Engaging writing to give a company one voice that captivates its target clients
Integrating ongoing campaigns that pull all the marketing components together, be it an entire website, a landing page, an infographic, whitepapers, an email marketing campaign, etc.
"Stacey Mathis is amazing at all the above. She listens to my goals, translates them into compelling writing which allows me to reach my target audience. She has insight, patience and delivers. I trust her skill and appreciate her accountability. She is a key person on my team which supports my business goals." Rochelle Lisner, Principal Dynamic Business Growth (Repeat Customer . . . for years!)
Eyes rolling in my head
I mean, seriously, does anyone really care how a writer became a writer? Well, since the gurus all say I "gotta" tell you, I'm "gonna" tell you.
And I'll just let you know right up front (even though it goes against what I'm supposed to be saying on this page): Albeit, a virtual infrastructure, WE ARE FRIGHTENINGLY GREAT WRITERS; WE DON'T WASTE WORDS, and WE STRIVE to leave your potential customers wanting to know more about what you're selling. Our mission is to uncover what you do better than everybody else you're competing against and to bring that attribute forward in your messaging. The idea is to create such a strong connection between your prospective customer and your brand and your product's benefit that selling becomes unnecessary.
Our clients' success can be summarized in a handy formula that can be applied by any brand (or business) anywhere:
Identify the knowledge and skills that set you apart from the rest.
Work to find gaps in the current market which you can help bridge with your expertise.
Create something that will benefit as many people as possible, not just yourself.

A Walk Down Memory Lane and One Heck of a Dilemma
In 2006, after years of working in the legal field, I wanted to start my own business, but I had a problem. The only "talents" I had were a love for English grammar, a knack for writing stories and grievances and an overpowering inclination to protect the vulnerable. Okay, that last one is not a "talent," but, my point is, that was all I was bringing to the entrepreneurial table.
What to do? What to do?
I researched writing careers until I finally stumbled upon copywriting services. Then I discovered – I don't have that edgy innovative flair that the advertising world expects.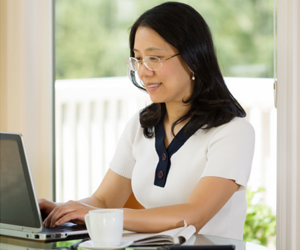 WTF do I do now?
I decided to stop focusing on what I didn't have and began focusing on what I did have. I had a penchant for strong letter writing, successfully taking down corporate and academic administrative bullies. Why not figure out some way to channel that protective-centric energy to help businesses that showed promise, but which were still underdogs in their industries?
And so, my company's mission is:  To reduce the relevance of your competitors. And, if we can't help you, we'll do our best to find someone who can.
Behold — Stacey Mathis Copywriting: Handlers with keyboards!
Tell us whose ass your business needs to kick, and we'll figure out how to take what you've got to offer and do just that – kick some marketing butt!
Of course, the real party didn't start until I added other writers to the mix, writers who do have that edgy, innovative flair. We have a well-rounded bench of some of the finest writers and copywriters New York City has to offer including, but not limited to fashion bloggers, medical writers, Russian-cultured journalists, Spanish linguists and good ol' American copywriters and journalists replete with educational credentials from Harvard to Oxford and everything in between!
What Types of Jobs Have We Been Entrusted To Handle?
Our experience covers everything from advanced website copywriting to ad copy, from research articles to sell sheets, from online bios to Facebook ad campaigns, from email drip campaigns to sales letters, from press releases to landing pages, from social media posts to radio commercial scripts, from consumer brochures to trade show promotional collateral, from Internet catalogue summaries to investment pitch decks. Shall I go on?
Phew. I think that about does it . . . for now.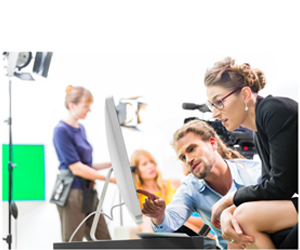 If you'd like to know more or talk about ways in which our writers can change the course of your business, give me a call at (800) 862-0361 or shoot me an email: stacey@staceythewriter.com.