Let's start by keeping it real: Where and how to hire a low cost copywriter is simple and doable, but not necessarily easy.
The concept of copywriting is, of course, not a new idea.  For a lot of business owners, particularly small and mid-size business owners, the idea of hiring a copywriter is foreign. That's because, for many small and mid-size business owners, the concept of marketing ourselves is relatively new.  In the beginning, you started a business; you put up a shingle, and you may have advertised in a local newspaper or penny saver. Perhaps you even handed out flyers.  Or you set up shop in a place where there was a lot of foot traffic, and people would just stop by. And, for many of us, all of this was usually handled by the folks who worked for the company.
Today, there's digital marketing, which requires having an online presence and doing online marketing of some sort. This includes email marketing, driving traffic to one's website using a variety of SEO techniques, social media marketing, blog marketing and/or using content libraries and a number of content marketing strategies – to name a few.
Why do you have to do all of this?  Simply put, because your competitors are doing it.  It's what our customers and potential clients have come to expect.  We do it, because we don't want to get left behind.
What then? Everyone jumps on the bandwagon and starts putting up websites thinking that folks will just start dropping by once their site is up. And, as we all learn, they don't.
Provide a Good User Experience
People don't come because they don't know you're there.   The digital novice then does a little research and starts talking to his/her colleagues, and realizes that s/he needs to figure out how to let potential customers know they exist.  You then discover that your website has to look a certain way and contain stuff that is going to make them want to stick around or want to come back later. They need a good user experience.
Google Ranking and Bounce Rates Really Do Matter

All of this requires you to rank high on Google because you've read somewhere that people don't often scroll past page 1 on Google. Or you learn that not having a great site results in a high bounce rate, which means if people are coming to one page on your site and never reaching out to you, then they're not seeing what they want, and they're leaving.  If they are reaching out to you, then fine, a high bounce rate doesn't matter . . . right now, anyway.  The algorithms and rules change so often that what is a nonissue now may be a nonstarter six months from now.
And so the business owner who has great customer service and already has a great product or service that research shows should be in demand, often simply stumbles upon the realization that they need a copywriter.
They seem to have all of the other components that make for a good business.  Now, it's time for someone who knows how to put the words together on the back end and front end to pull all this marketing messaging and content marketing stuff together so Google respects your site and the search engines find you. Still, you need to sound human so humans want to continue to explore your website with a view towards calling or emailing you and hiring you for your services or buying your products.
So now the question becomes, where do you find a copywriter?
For one, you can just Google the word copywriter and see what comes up.  You can then go to the websites or platforms where your newly discovered copywriter houses their work, and check out their portfolios and see the type of work that they've done.
Except, with all the information on the Internet, it's kind of hard to decide.  So where do you go?  One of the best tactics is to make a note of copy you like when you see it, and reach out to that company and simply ask them who their copywriter is. But, here's the kicker. What if you can't afford that copywriter? What do you do when your marketing budget is lean?
Alas, that's what this blog post is all about.  Keeping your website, your email campaigns and your content marketing tight and right is a never-ending process.  And, like it or not, we all have to periodically massage our copy if we want to continue to remain in business in any meaningful way that has a positive financial impact on our pockets.  However, there are many ways to skin the copywriting cat!
Copywriting mills often are the resolution.  And, finally, here are 10 writing mills to consider:

BKA writes affordable web content, web pages, press releases, product descriptions, white pages, ebooks, branded blog posts and other custom content created by American writers.

ConstantContent provides web site content to fuel businesses, including SEO article marketing. They offer ready-made unique articles for your website. You can browse over 100,000 professionally crafted titles on almost any topic.

Content Development Pros provides custom web low cost copywriting, including articles, web content, press releases writing and distribution, newsletters, whitepapers, brochures and penning blog posts and ebooks.  They also offer proofreading, online editing and rewriting services.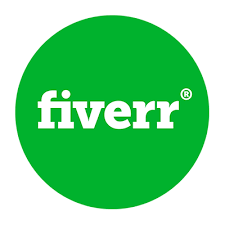 Fiverr, a privately held online company founded in 2010, has low cost copywriters from the world's largest catalog of pre-packaged services.  Fiverr is the world's largest marketplace for digital services.

Get a Copywriter provides content writing for businesses, including: blog posts, web pages, articles, press releases, Facebook posts, Tweets, product descriptions, newsletters, sales letters, white papers, etc.

Founded in 2008, Godot Media provides  low cost copywriting services in addition to the following services:  content writing, SEO article writing, social media management, business writing, blog management, rewriting, article spinning, eBook writing and more.
HireWriters.com is an online destination of people who can write or complete any writing task, no matter how big or how small.
They have connections with thousands of native English speaking writers with all different types of backgrounds, writing styles and experience. You can get very complex or simple articles written on any topics you can imagine.

Founded in 2011, Scripted provides original written content, the services of which include:  blog posts, articles, website pages, white papers, product descriptions, tweets, and facebook posts.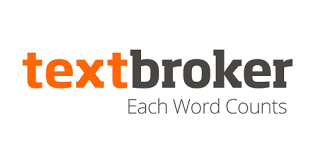 At Textbroker, you can connect with freelance writers when you're looking for a variety of SEO content, including, but not limited to: text for a website, white paper, press releases, and other content.  Their database of writers is a good resource to quickly cater to a number of different content needs.

WriterAccess is a marketplace connecting thousands of customers with writers online. They make it easy for companies to find writers in any industry. The services they provide include the following: articles, blog posts, low cost website copy, product descriptions, press releases and more.
Best Practices When Using Writing Mills
►Expect to do some of the work
When you go to these writing mills to hire a copywriter or content writer to draft the material, most are not going to do the in-depth research of your target audience, your competitors, your brand and your product or service the way that traditional quality copywriters and copywriting agencies do. You will need to have some understanding of briefing materials and know what to provide them with to effectively achieve you content goals. You can find that out on the Internet in any number of places, including sites like Copyblogger, Quicksprout, Content  Marketing Institute and the like.
The compensation of contractors in writing mills is small, and time is money.  So, expect to do much of the leg work.  Keep in mind, you are paying them to write.  You are not necessarily paying them to do all of the heavy lifting.  You're paying them anywhere from $5.00 to $50.00 or thereabouts, so that's what you're going to get.  But the better writers on these sites will do a decent job. You just have to understand that when you hire from these places, you're going to have to do some of the work.
►Review their portfolios. Some of them won't have their portfolios posted, so you'll need to ask them to send you links to samples of their work.
►Check out  their reviews. You want to know if others enjoyed working with them and if they have a good history of finishing assignments in a timely manner. The beauty of some of these sites is that you get to see how people really felt about working with the writers.  So, if they're crappy, you're going to know about it.
►Be clear that you want someone who is fluent in American English and who grasps the nuances, if you market to an American target audience.  Oftentimes, people think that being conversational in another language means they are fluent in that language.  One way to tell is to read their profiles.  If this selling tool they are using to present themselves has poorly constructed English, that's a red flag, and you probably want to steer clear of that writer.  I am not necessarily talking about typos. I mean look to see if it sounds as though they may be trying to sound fluent.
►Take the time to find the better writers.  You will have to look and often dig, but there are some gems out there in the writing mills.  But, like with anything else, understand that the better writers charge a bit more for a lot less, including on Fiverr. It's trial and error and hit or miss, but, it can be worth it when you are on a tight budget and you have some time on your hands to put in the effort to find them.
►Use them only through the platform.  You can't call them on the phone or email them directly – circumventing the platform; it's a violation of these sites' policies and, besides, sidestepping the policies makes you more vulnerable and susceptible to scammers. The platforms serve as a way to protect the customer and the writer from potential dangers and other pitfalls.
►Read the policies of the sites to make sure you don't violate any of them because the last thing you need is to be in the middle of a project or approaching a deadline and get banned from a platform.
Conclusion
For many of these sites – the same way you rate them, they get to rate you as a hiring person, so you want to be mindful of that as well, particularly if you plan to use the site's services again.
I hope you've found this list helpful and wish you well on your journey to find the perfect low cost copywriter for your project.
If you'd like to learn more about our copywriting services and what sets us apart as a copywriting agency, be sure to email us or give us a call at (800) 862-0361.
Thanks and have fun exploring!
Stacey Mathis