Listen web designers – If your clients don't appreciate the enormous impact email marketing can have on their brand and bottom line, then it's your responsibility to deliver that fun fact to them.  They're not the tech experts.  You are.  They depend on you to enlighten them about web trends and whatnot.  Oh, and guess who they're likely to tap to help them carry out this lucrative voyage into the unknown?  Uh, yeah, you. 
Update Your Web Design Customers TODAY About the Value of Email Marketing
How many clients do you have right now who don't use email marketing to increase brand awareness? Do your customers even know that email is the most direct way to reach their own customers? Are they aware that email is the most powerful channel available to the modern marketer, and still has a larger reach than Facebook and Twitter? Radicati
Research continues to demonstrate the importance and monumental effectiveness of email marketing.  Maybe you want to let your clients in on a few other things, like: email continues to deliver strong ROI and value for marketers. And perhaps you want to tell them that the email audience is engaged and growing.

Email Marketing Drives Conversion
Every day your customers are bombarded with innovation, resources and marketing tactics. But . . . have you shared with them that, despite the dizzying number of marketing categories that exist out there, email marketing is the only one that has had staying power over time? When they ask why, you can simply tell them that for 10 consecutive years, email has generated the highest return on investment for companies. For every one dollar marketers spend, email marketing brings $44.25 in return on that one dollar investment!
Or you can just share the following infographic showing 15 mind-blowing statistics that highlight why email marketing is the best investment for growing their business: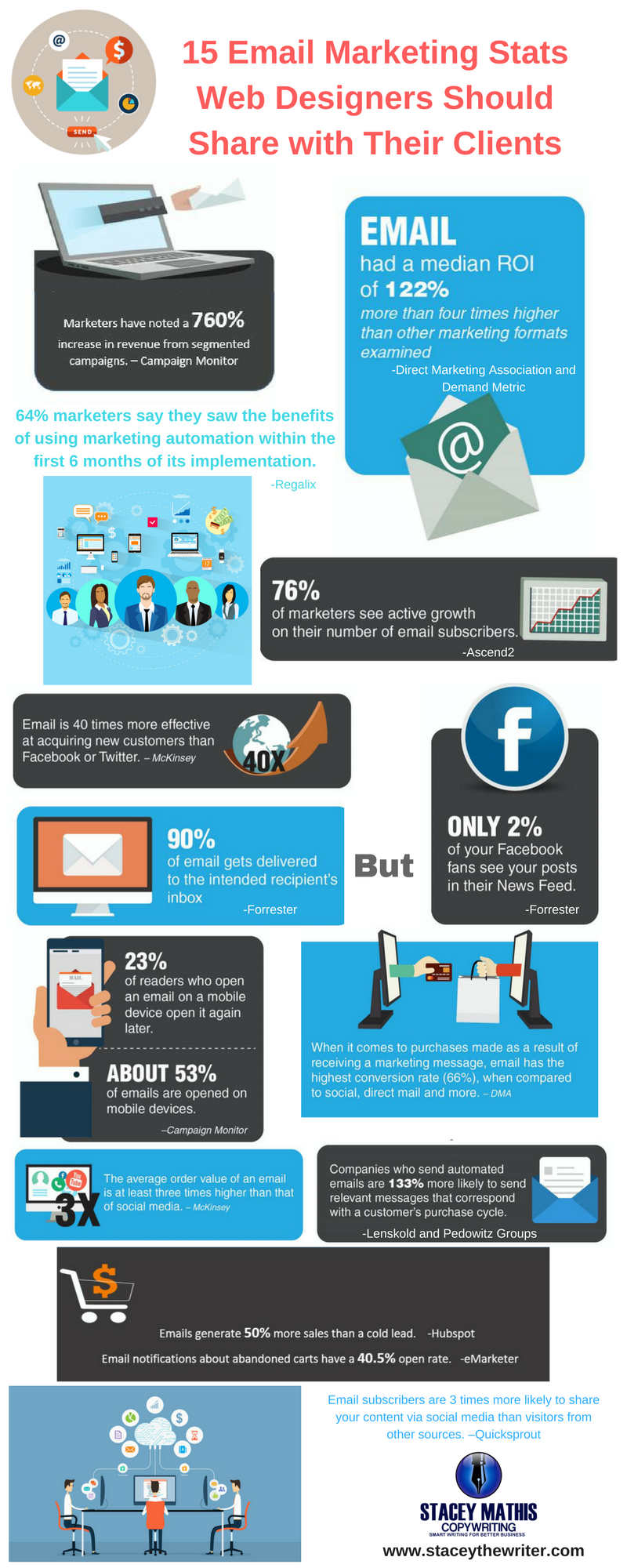 Share this Image On Your Site