My colleague, Bob Bly, author of 70+ books and the man McGraw-Hill calls "America's top copywriter," shows you how quickly and easily you can . . .
"Write and Grow Rich!"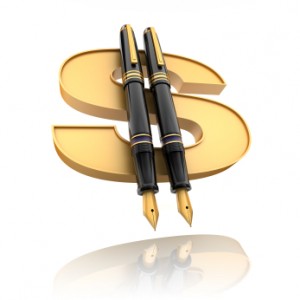 If you're thinking about starting a freelance copywriting business now or have started one already, you're in luck. Bob Bly, in his infinite marketing wisdom, has developed a proven and systematic way for writers to build a successful freelance business . . . just as he and many of our colleagues have done.
You'll see in a moment Bob Bly's best-selling writer's manual Write and Grow Rich is much more than just your run-of-the-mill writer's guide. It's brimming with practical methods you can use to quickly and easily start and run your own well-paying freelance writing business.
Bob walks you through establishing your own manageable, lucrative writing practice . . .