Being a copywriter means being creative.  Not only should copywriters strive to be creative in the projects to which they are assigned, but you should be equally creative when searching for gigs.  I have come across 9 linkedin.com groups that post jobs and have compiled those with specific request for copywriters.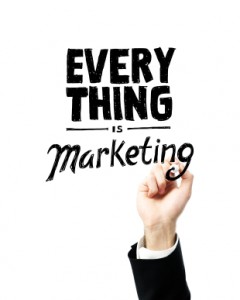 Read their profiles, in their own words:
1. Advertising Copywriting – This is a group for advertising copywriters and everyone interested in the copywriting craft.
2. Advertising Creatives – This group is for all creative advertising professionals –  Art Directors (AD),  Copywriters (CW),  Creative Directors (CD),  and professionals who work in creative media, creative planning, or anything else creative.
3. Marketing Communication – Marketing Communication is defined as messages and related media used to communicate with a market via advertising, social media, branding, direct marketing, graphic design, affiliate marketing, packaging, promotion, publicity, sponsorship, public relations, sales, sales promotion, online, mobile apps, crm, seo, search, events, pr, tv, cim and marketing jobs. The group is for Marcom professionals.
4. MarketingProfs – MarketingProfs is a community of marketers centered around smart, quick, and actionable know-how and discussions.  More than 360,000 subscribers read their newsletters and blog, attend their events and seminars (both live and virtual), and participate in the MP discussion forum.  All marketing professionals are welcome to apply to join.
5. Copywriters – This group is all about how to find copywriting jobs.
6. Digital Marketing – Digital Marketing is one of the most exciting and dynamic groups on LinkedIn for digital marketing professionals. Group discussions cover the depth and breadth of the digital marketing landscape and include topics such as social media marketing, mobile marketing, search engine marketing, online PR, email marketing, online advertising, measurement and web analytics, best practice digital marketing and more. They provide updates to the latest white papers and industry reports to keep you updated on trends, innovation and best practice digital marketing.  They also organize an exciting events program of  conferences, social and networking events to bring the digital marketing community together.
7. E-Marketing Association Network – This is the largest and most active Marketing Group with 396,000+ members. Managed by the eMarketing Association, the worlds largest Internet marketing association, it is open to all interested in Internet Marketing.  They focus on social, eMail, search and web marketing.
8. Copywriters Beat – This group is for copywriters and bloggers or anyone interested in the art of marketing copy.
9. Copywriting Classifieds – This group is a subgroup of Advertising Copywriting.  It was created exclusively for the purpose of advertising skills and services.  The discussion board of this subgroup is open for any posting about a blog, services, upcoming events. In short, it is the perfect forum to market yourself.
Keep in mind that these groups, as with all social media are designed for just that – to be a social networking tool.  So, take time to add to the discussions, offer advice, ask questions, become a part of the mix. You'll get something of value out of it. I do every time I participate, and so do the other members.
Additionally, I know I said this is about groups on linkedin.com, but I have found that Twitter is also a great source when looking for freelance copywriting jobs.   Just remember to enter your search as a hashtag, e.g.,  #copywriter.  There should be no space between the # and the word "copywriter."   You can also enter #freelancecopywriter.   Again, there should be no space between "freelance" and "copywriter."  Lastly, when you use Twitter for business, be mindful of the Twitter protocol.
Happy job hunting guys and good luck!
Stacey